AMBASSADOR ALI M. MAGASHI ARRIVES THE REPUBLIC OF KOREA.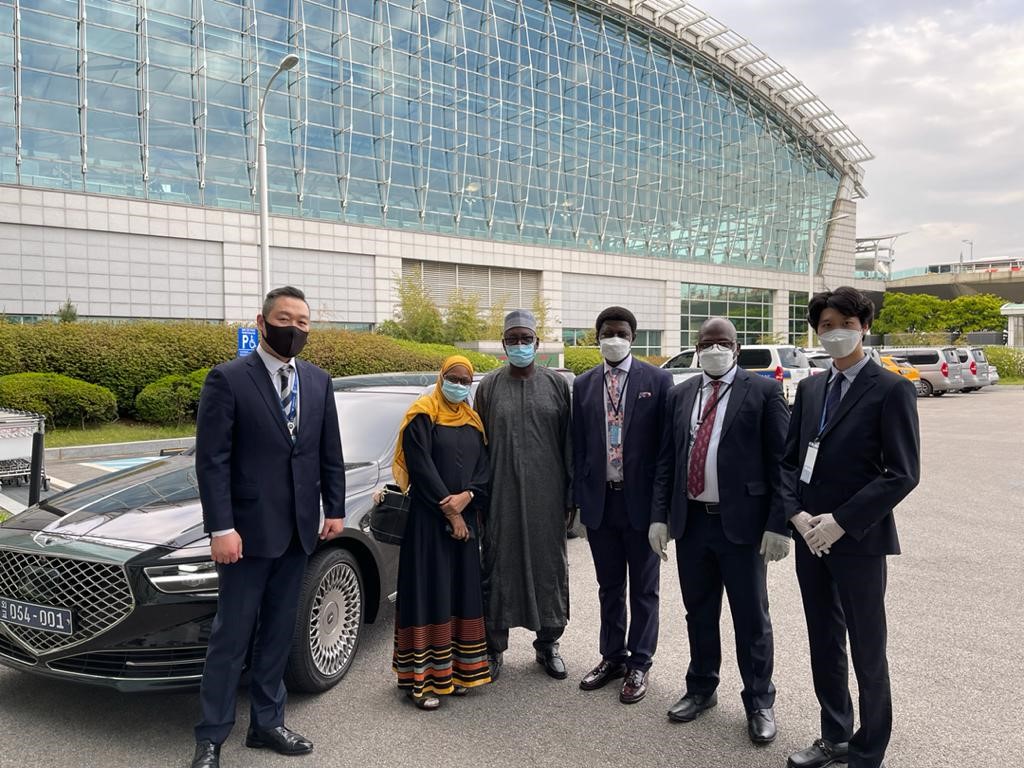 The Ambassador-Designate of the Federal Republic of Nigeria to the Republic of Korea arrived, Incheon Airport on 6th May, 2021. As the principal representative of H.E Muhammadu Buhari, the President of the Federal Republic of Nigeria, Ambassador Ali M. Magashi will deliver on the mandate of the President and Commander in Chief of the Federal Republic of Nigeria, as outlined is his station charter.
Ambassador Ali M. Magashi brings with him a wealth of experience and knowledge from both the public and private sector. Ambassador Magashi is an Avionics Engineer and holds a Master's Degree and a Post Graduate Diploma in Business Management and Management respectively, from the prestigious Bayero University, Kano. In Addition to holding a National Diploma in Aeronautical Electronics & Telecommunication Engineering from the Nigerian College of Civil Aviation Technology Zaria, Ambassador Ali has attended several executive programs in some of world's renowned institutions including Harvard Business school, Wharton School, Business School Netherlands just to name a  few.
Ambassador Ali M. Magashi's vast and varied work experience range from Engineering, IT, Venture & Capital  Financing, Global Consulting to Aviation Management. As the MD/CEO of Jigawa savings and Loans Ltd,  Amb. Magashi turned around the firm from a moribund and obscure outfit to a national household name in Mortgage Banking in Nigeria. He established the largest pool of perfected NHF mortgages ever in Nigeria, and held the position of Deputy President of the Mortgage Banking Association of Nigeria (MBAN). He was also in many States and Federal Government Committees on Land Reforms and Housing Finance.
During his time as the Project Cordinator/CEO of KITARI Systems LTD, Amb. Magashi worked in the US to facilitate a $6.2 Million US Ex-Im Bank financing for the Jigawa Broadband Wireless Network. He also served as Project Coordinator and Engineering Subcontractor on the Jigawa Broadband Wireless Network. Amb. Magashi also worked with TCS in Annapolis Maryland on the design of the Network and installation of the Teleport in Baltimore. He further coordinated between TCS in Annapolis, Maryland, USA and Jigawa State in Nigeria for the implementation of the Jigawa Broadband Wireless network.
In 1993, Amb. Ali Magashi started as a line flight engineer with Kabo Air Ltd, and flew well over 4500 hours on Boeing 727. Amb. Ali later rose to the position of senior flight engineer, instructor flight engineer, simulator instructor and national examiner on the Boeing-727. He also trained and certified at US AIR in Pittsburg, VARIG in Rio de Janeiro, Flight Safety Boeing in London, and Royal Air Jordanian in Amman, Jordan.
In 1992, Amb. Ali M. Magashi served as a Technical Officer with the Federal Civil Aviation Authority of Nigeria. Amb. Magashi was responsible for maintenance of navigational equipment, VOR, ILS, LOCALISER, DME and RADAR equipment, and also transmitting and recording equipment at the control tower.
Ambassador Ali M. Magashi was appointed by the Federal Government of Nigeria as the National Coordinator for the Vision 20:2020 National Technical Working Group on Housing, and was part of the Central Working Group that produced the final blue print of the document on behalf of Nigeria. He was also Consultant to the World Bank/IFC on Land Reforms and Urban Renewal, Housing Finance, and "Doing Business in Nigeria". Furthermore, Ambassador Ali was an Aviation consultant to the Asset Management Corporation of Nigeria (AMCON), on the management and restructuring of their aviation portfolio.
Ambassador Ali M. Magashi is the Chairman, Board of Directors, Aso Savings and Loans Plc and a member of the Board of Directors of Union Homes Plc. He is also the Chairman, Board of Directors of Nigeria Insurance Corporation (NAIC).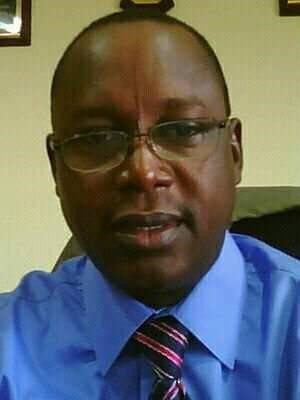 Ambassador Ali M. Magashi is a member of several professional organizations and has served in many advisory committees including, member of the Technical Advisory Committee (TAC) of Arik Air Ltd and Aero Contractors Airline Ltd.
Ambassador Ali M. Magashi is fluent in many languages including French, English and Hausa. He is happily married with children.